At Forest Hill Baptist Church, we are first and foremost, people who love the Lord Jesus Christ and seek to worship Him alone.  Our desire is to grow more and more to be like Christ.  We are affiliated with Baptists who seek to believe and live out the truths of the Bible in daily life.  We have not arrived spiritually - we are on a journey...just sinners saved by God's amazing grace.
If you are looking for a church home, we hope you will prayerfully consider the family of Christians worshipping at Forest Hill.
At Forest Hill, we take loving our neighbors and loving God, very seriously.  We want what God wants for you and hope you will join us.
In Christ's Love,
Don Marston
Senior Pastor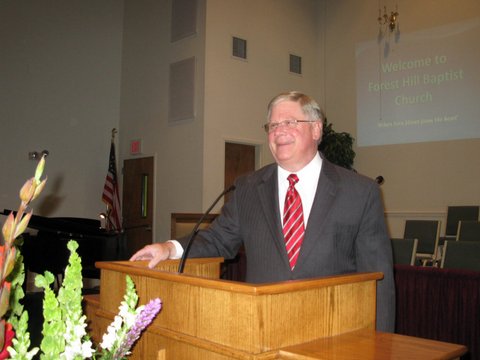 Copyright © 2018 Forest Hill Baptist Church. All Rights Reserved.